PA MICROPHONE
WIRELESS MICHROPHONE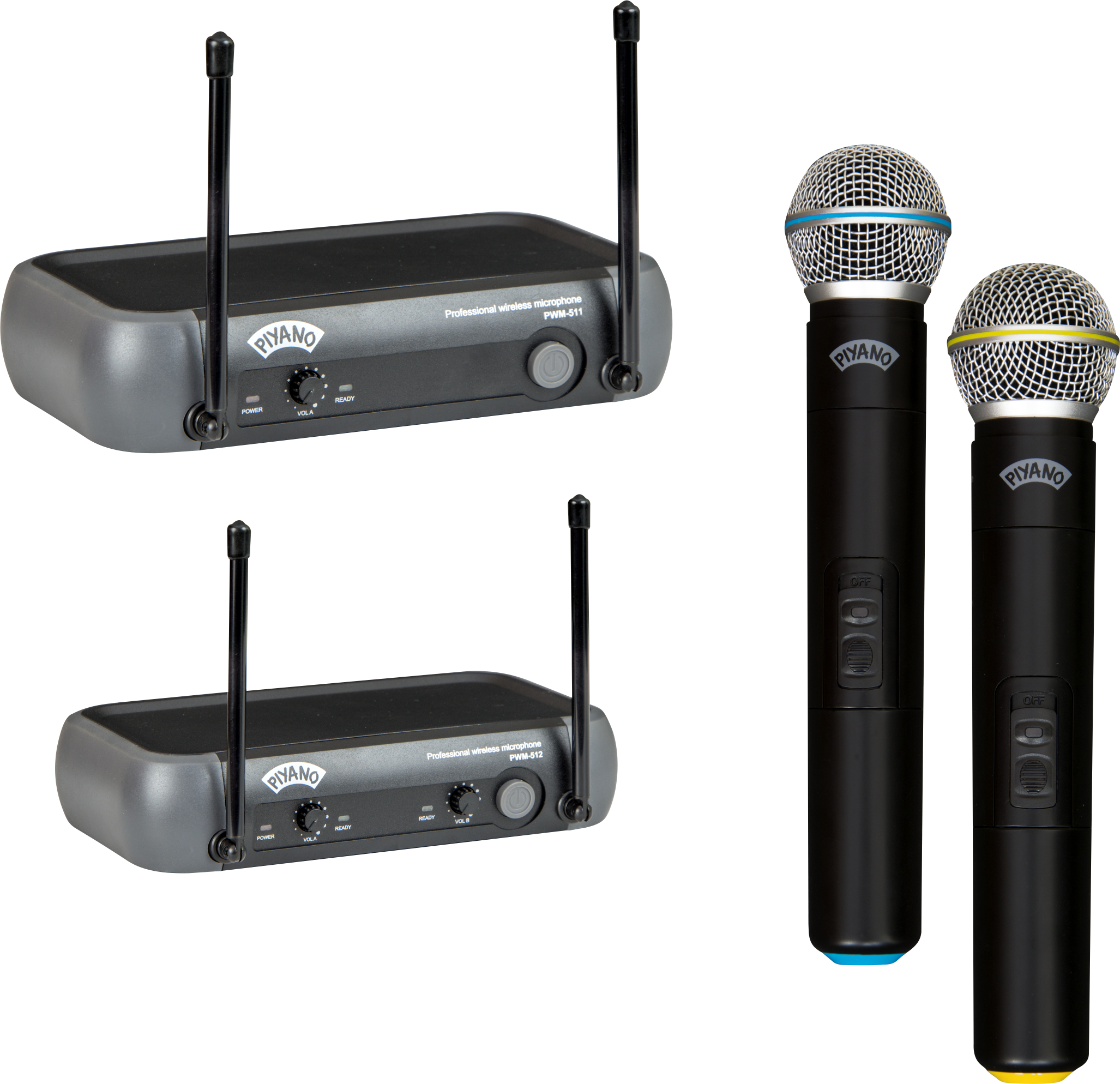 PWM-511
Wide frequency response, high S/N ratio.
Resist disturbing, be standing by noise output to zero.
Super silent function, low T.H.D.
No hitting when put on the switch, so can protect the amplifier and speakers.
With a complete working state and power level indicating.
With a wide using range for over 50min a good surrounding, for 30min a duplicate one.
Dual channel designed, two microphone can use at the same time to sign without any disturbing caused by.
It's a great choice for performing live music, potable road cases, lecture halls, corporate boardrooms,
house of worship or really any wireless application you can think of.
| | |
| --- | --- |
| Carrier Frequency Range | 180-270MHz, VHF high band |
| Frequency Stability | +0.005% |
| Modulation Mode | FM |
| Max. Deviation Range | +15KHz |
| Frequency Reponse | 50Hz-15KHz |
| S/N Ratio / Audio Dynamic | >100dB |
| T.H.D | <1% |
| Service Area | 50 meter (in best condition) |
| Temperature Range | -10C to 50C |
| Receiving System | Fixed Frequency By |
| | Quartz Controlled. |
| Receiving Sensitivity | 60dB S/N ratio. (12 dBU) |
| S/N Ratio | >100dB |
| Audio Output Level | Unbalanced mode of |
| | CHA+B: 0-0.5V/5K zs |
| Power Supply | DC: 12-15V 150 mA |
| RF Power Output | 30mW (Max.) |
| Spurious Emissions | Over 45dB carrier wave. |
| Antena | Built in |
| Microphone Element | Unidirectional |
| | Dynamic Microphone |
| Battery | Supports AA batteries |
| | (Up to 12 hours of life) |
| Current Consumption | About 25mA. |